May
16th of May 2005
The world was awoken, to the news of a brand new console, this wouldn't be a console, but a super computer, it would have everything that you needed for your gaming/media/computing needs, for ten years at least, the original console which was showcased, was silver in colour and had what appeared to be a brand new control pad design, it resembled a boomerang, it had three 10/100/1000 Ethernet ports, two HDMI ports and six USB ports, though unfortunately that wouldn't be the final design, here are the specs revealed at Sony's E3 presentation 2005: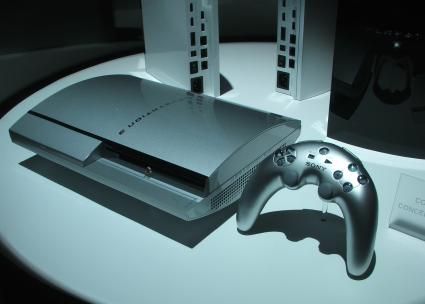 At the E3 show, IBM showed blade servers based on the Cell processor(Thanks eussNL)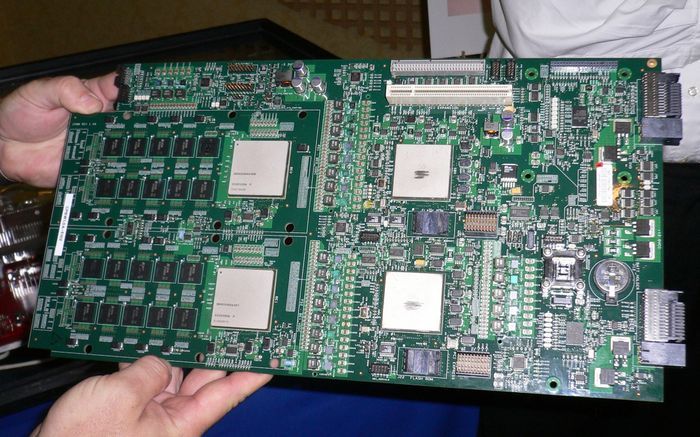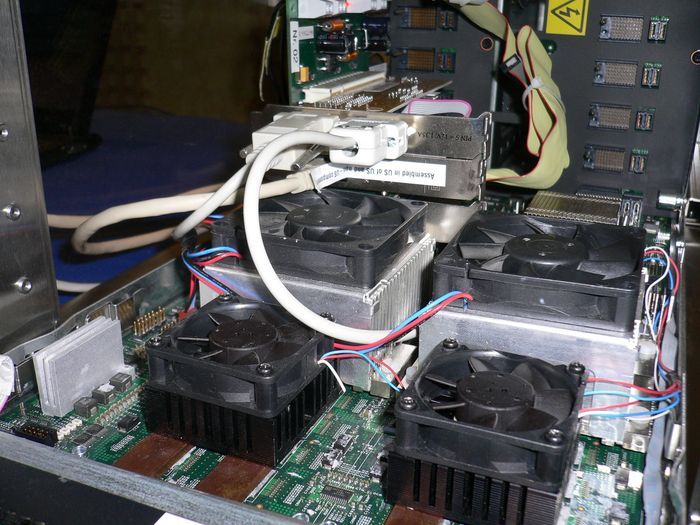 Here, is a link to 2005's E3 PS3 Presentation
27th of May 2005
Nvidia reveal that the RSX is still under development, yet to be finalised and that the tech demos at E3 were demoed on an upcoming next-generation PC chip, which shares similar capabilities to the PlayStation 3 GPU.
June
2nd of June 2005
Rumours suggest that the PS3 may not ship with a HDD
8th Of June 2005
Gotou Shigehiro of Japan's PC Watch, interviews Sony Computer Entertainment CEO Ken Kutaragi regarding the PS3:
Original Interview.
Beyond3D Forum – Translated Version Of Interview.
21st of July 2005
During "PlayStation Meeting 2005", Ken Kutaragi discusses the PS3 and the Dev units, here are some shots of the show via IGN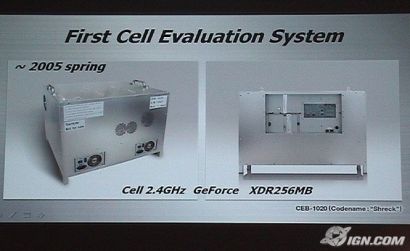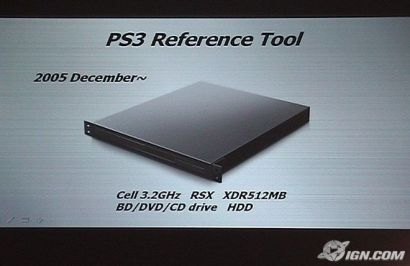 November
8th of November 2005
Due to a patent published by Sony, rumours start circulating that the PS3 is trying to stop pre owned games sales, by locking a game to a single console, here is a quote from the patent:

16th of November 2005
Sony releases a statement, assuring the public that their recently released patent, will not tie a game to a single console, here is a quote:
"I would like to clarify that this is false speculation and that PlayStation 3 software will not be copy protected to a single machine but will be playable on any PlayStation 3 console."